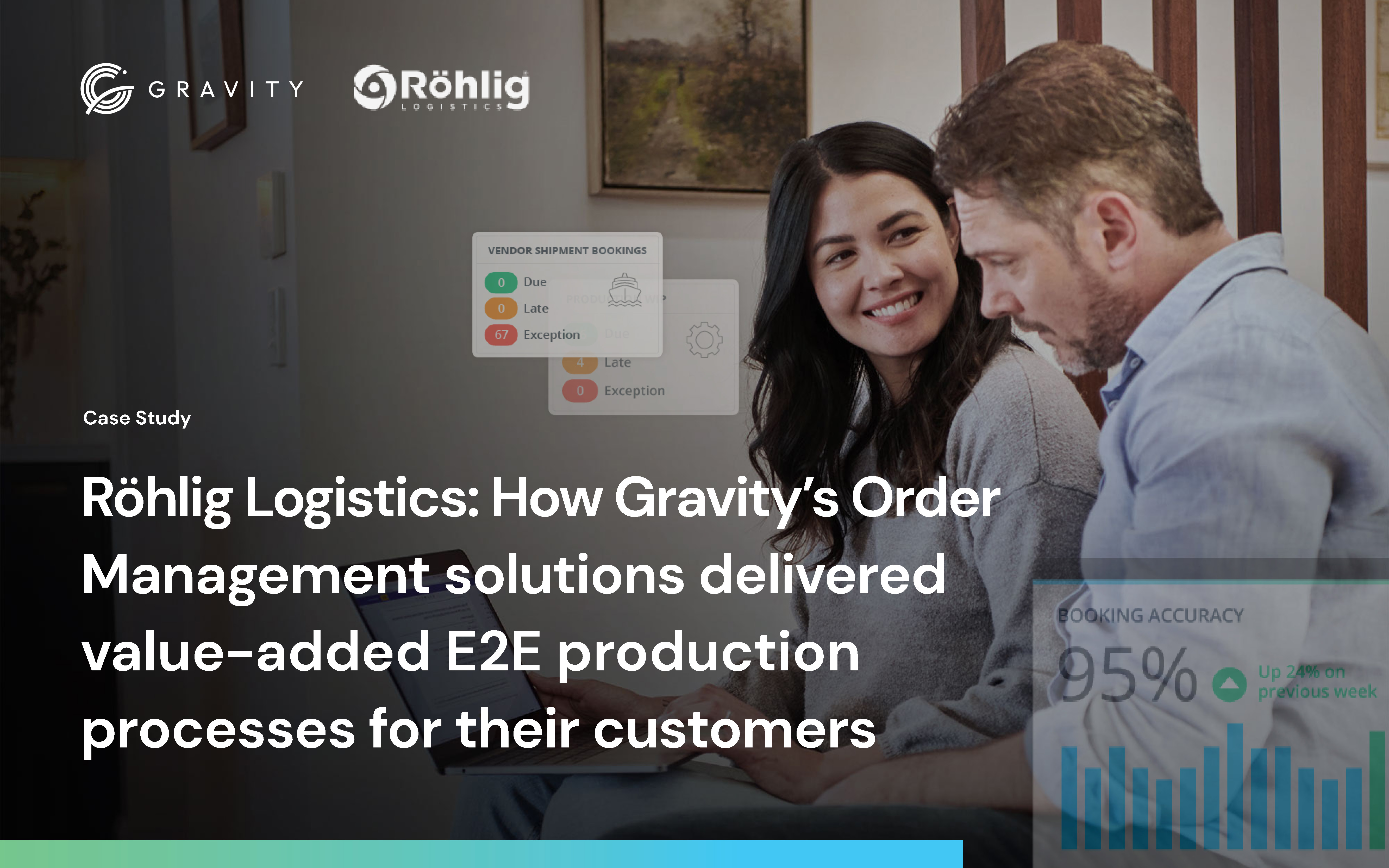 Overview
Röhlig wanted to enhance their offering on order management to better serve their customers' evolving needs. By integrating Gravity's order management capabilities, Röhlig could provide their customers with an integrated, end-to-end solution.
The Business Problem
Navigating complex supply chains and managing rising customer demands is challenging, especially for businesses in the logistics space.
Röhlig, an international freight forwarder, offers a suite of air and sea logistics services. They recognized that most of their clients wanted to develop more sustainable working methods and optimize their time to market. As such, Röhlig collaborated with Gravity to enhance their capabilities.
How does Gravity help Rohlig?
In 2016, Röhlig integrated Gravity's cloud-based order management
capabilities into their offering, enabling their clients to :
Connect directly with their supplier's network

Easily place orders

Monitor the production process

Receive live tracking and predictive analytics on their goods, from origin to destination
How does Gravity deliver value to Röhlig's customers?
Powered by the Gravity platform, Röhlig enables their customers to connect with their network of suppliers and vendors across the globe.
The integrated platform provides Röhlig's customers with critical insights, enabling them to monitor their production processes, perform accurate cost analysis and make important decisions on their workflows.
Key business outcomes for Röhlig's customers
Enhanced insight and visibility from vessel tracking

Optimised planning of inbound delivery

Minimized reaction time to risks and delays

Improved ability to control costs, monitor margins, and forecast stock levels
Download full case study here