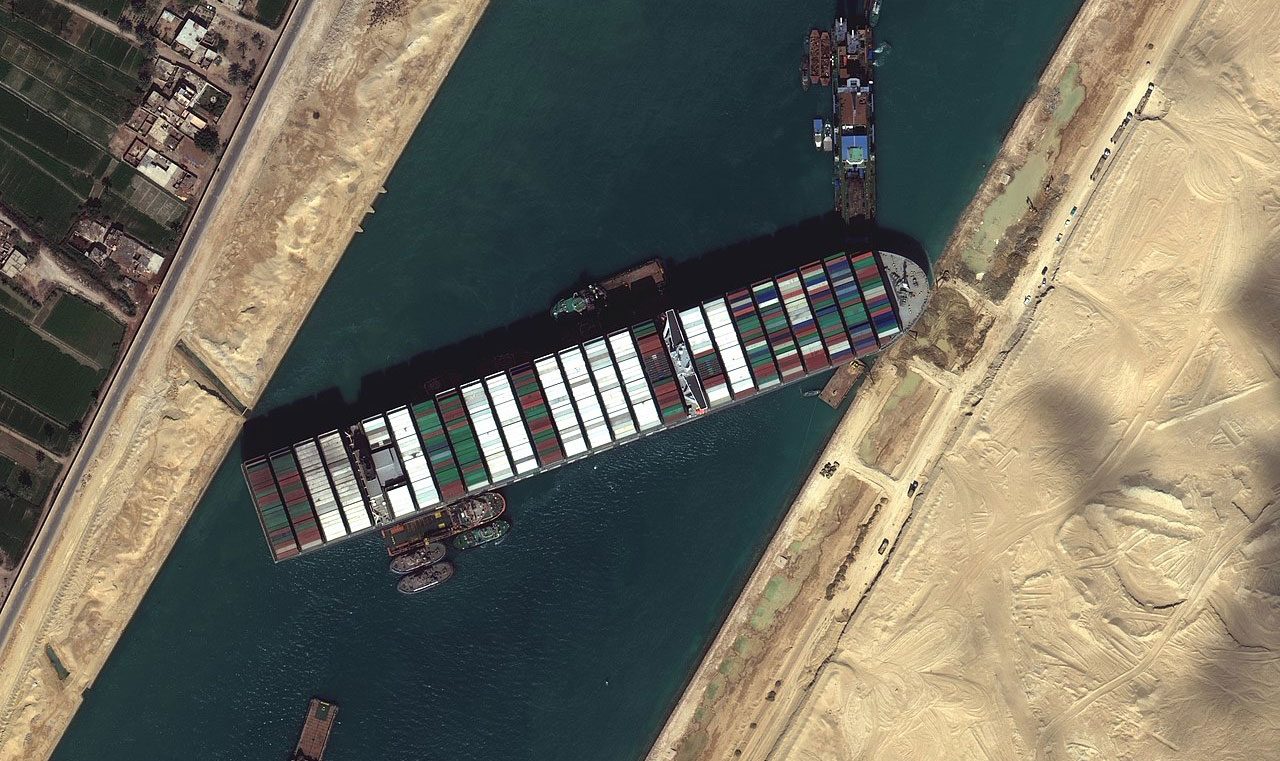 Image source: wikimedia commons
The Ever Given is moved to the Great Bitter Lake section of the Suez for damage assessment, but this doesn't mean the canal is back to normal or that global supply chains can breathe a sigh of relief.
Ongoing Delays
All vessels and container lines using the Suez Canal will certainly get subjected to further delays on all sailings, expected to add a minimum of 14 days from the original schedules.
Some 400 vessels heavily laden with a myriad of goods and combined worth of over USD 10 billion had to weigh in their options regarding passage opportunities during the incident. However, now there is an entirely new issue to consider, and frankly, it's the elephant in the room but one that needs addressing and fast!
European ports of destination, including but not limited to:
Southampton

Felixstow

Rotterdam

Le-Harve

Antwerp

Hamberg 

Bremerhaven
are about to experience an influx of vessel arrivals as they've never known before. The leading question is not 'if,' but, moreover, 'when' the vessels arrive, how will these ports cope with the congestion, and do they have enough equipment and manpower to do so? 
Congestion, Congestion, CONGESTION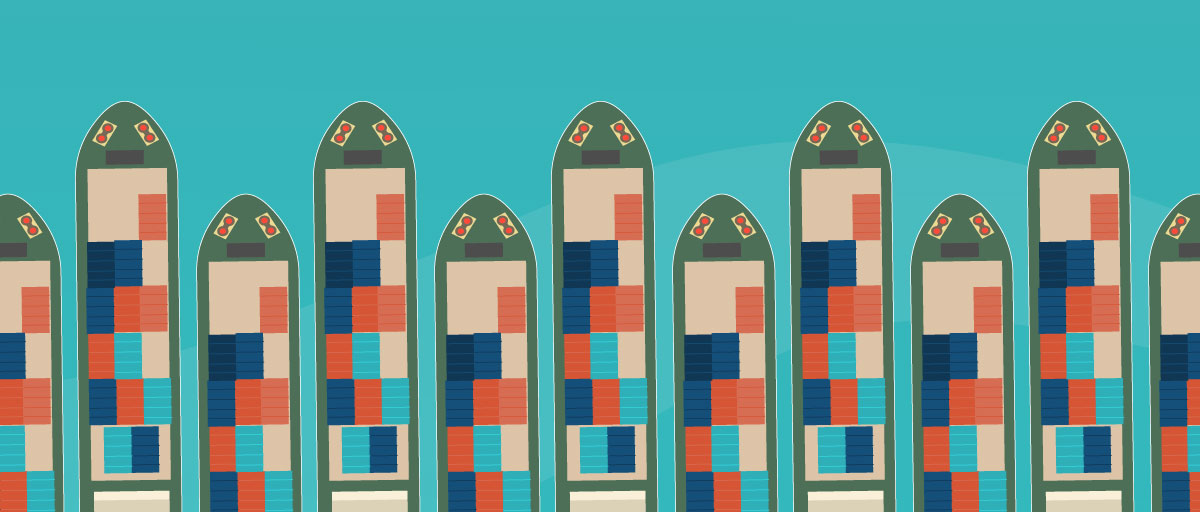 Without a doubt, port congestion and vessels, containers, and cargo not being in the right place at the right time will further exacerbate already very fragile supply chains, with the knock-on effect creating months of additional disruption and even tighter capacity restraints.
It will be necessary for sailing schedule changes and likely longer overall transit times resulting from this catastrophe. As a result, both East and West sailings will likely experience significant issues for numerous months to come. The container in-balance will also ensure both capacity and availability will remain at a premium, ensuring freight rates will remain at these high levels, if not increase further. The impact on importers and exporters will be significant, and existing scheduled intake windows will need to be revised alongside in-store/customer commitments.
Just-In-Time? Unlikely!
The most relevant logistics buzzword for the 2020s is 'just-in-time,' and the concept is essential throughout every vertical within global trade. The Coronavirus, COVID-19 pandemic threw an enormous shadow on the ability to achieve 'just-in-time' delivery. However, the Evergiven incident has created additional bottlenecks throughout the supply chain, plunging those businesses who haven't yet digitized, enabling complete visibility into their cargo's exact location and condition into darkness.
Those businesses that are forward-thinking and are building future-fit supply chains have deployed digital solutions such as those provided by the Gravity platform. Doing so enables them to shift away from traditional models, become customer-facing, agile, and leverage the power of dynamic ecosystems and analytics throughout their entire supply chain. 
How does this help in the latest disruption in the Suez?
The answer is pretty simple!

Those with a complete visualization can make better-informed decisions, knowing the exact location, likely and predicted new arrival times, and the condition of their cargo. The powerful insights available enable users to make business-right decisions to manage and mitigate further risk and better manage demand expectations. 
Furthermore, every vendor and provider is looking at the same data in the same place, ensuring they can act swiftly and prepare for each scenario ahead of time or as change happens. 
The ability to execute change in one platform ensures there is no loss of communication or the need for excessive emails, spreadsheets, and phone calls. 
Complexities
Managing complex global supply chains with technology is efficient and completely transparent. It allows users to provide better quality customer service, update your business and customers on current disruptions, and make changes to ensure future supply demands get met. 
These technologies enable users to gain total visibility of their shipments regardless of where they are within the journey, not only at vessel level, nor at just container, MAWB, rail, or truck level, but down to SKU level. By utilizing the power of IoT, you can easily understand your cargo's condition, especially critical to high-value, delicate, and time-sensitive products.
The latest and ongoing disruptions stand testament to how high-level data is a 'MUST HAVE,' crunching spreadsheets and digesting emails will not cut it anymore.
A Solution
Gravity's platform enables users to have 'eyes wide open' during every stage of their goods-in-transit. The system also visualizes new final destination ETA's as they become apparent and ensures amendments get made in line with the predicted ETA for the cargo's next port of call, and the figures speak for themselves!


The impact of the Suez Canal incident alone impacted Gravity customer's supply chains as a result of the initial disruption; in the first four days alone, our European clients had (and still have) the following disruption and delays to contend with:
2338 Containers

12 Vessels

36.4M Stock Items

4.6M SKU's
Gravity clients have full access to a full suite of analytics to communicate with vendors through the platform, amend origin modes of transport, and see all orders regardless of whether already disrupted or about to become disrupted. This high-level visibility enables users to make informed decisions with certainty, all in one place, knowing with absolute certainty that every stakeholder is looking at the same information simultaneously. Visibility at this level enables the best opportunity to not only mitigate risk and take action ahead of an event but to gain an advantage within a significantly disrupted but still highly competitive market.
For now, though, all eyes are on the ETA's and the local ports and logistics infrastructure to support the mass volume descending upon them.