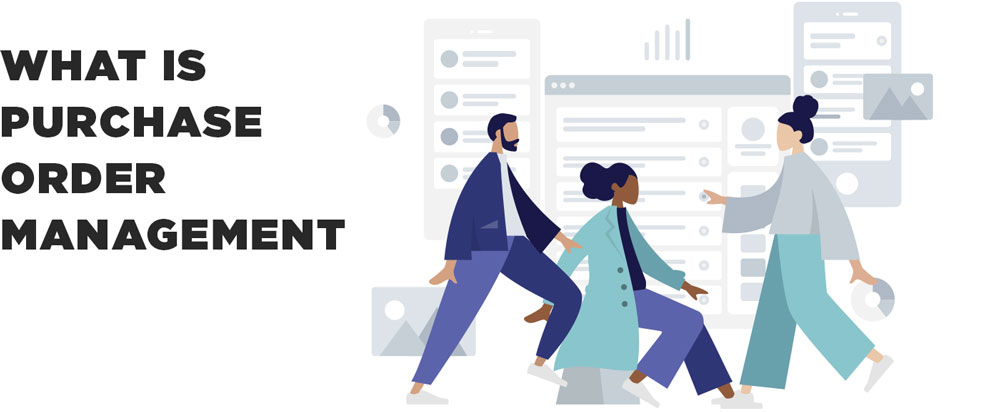 It's highly likely you have been told you must improve your Purchase Order Management (POM) processes but do you know WHY should you do so, HOW to go about doing so, and perhaps most importantly, WHO can help you?
WHY
Traditionally managing purchase order management, especially with legacy systems, is often time and labor-intensive. They remove your valuable staff from performing higher-value tasks and are prone to errors, further increasing manual processing's negative attributes. Deploying an integrated connected purchase order management system reduces time and expense. It eliminates the headaches associated with the potential human error capable of significantly disrupting your workflow and enables you to gain valuable insights to refine your processes and enjoy significant cost savings.

A digitized, cloud based, purchase order management platform can significantly cut previously lengthy processes that often took days or weeks to perform, to having the information at your fingertips by:
Providing valuable data relating to all workflows

Tracking the particulars of every transaction across its entire life cycle

Enabling high-level detail across the entire supply chain

Improved transparency, visibility, traceability, and accountability 

Reductions in manual processes such as data entry and administrative tasks and significantly reduce errors

Reduce or even eliminate paper usage for faster, more accurate, and effective workflows and smaller environmental impact
HOW
Deploy a purchase order management system such as that provided by the Gravity platform to 'connect all the dots' and create a complete record of every transaction that takes place for every order from its creation through production, shipping, landside arrival, to merchandise receipt. 
WHO
Gravity's Purchase order Management (POM) feature offers the ultimate in supply chain solutions by connecting suppliers and retailers through one platform, enabling them with a business-wide view of your entire operation, providing features such as: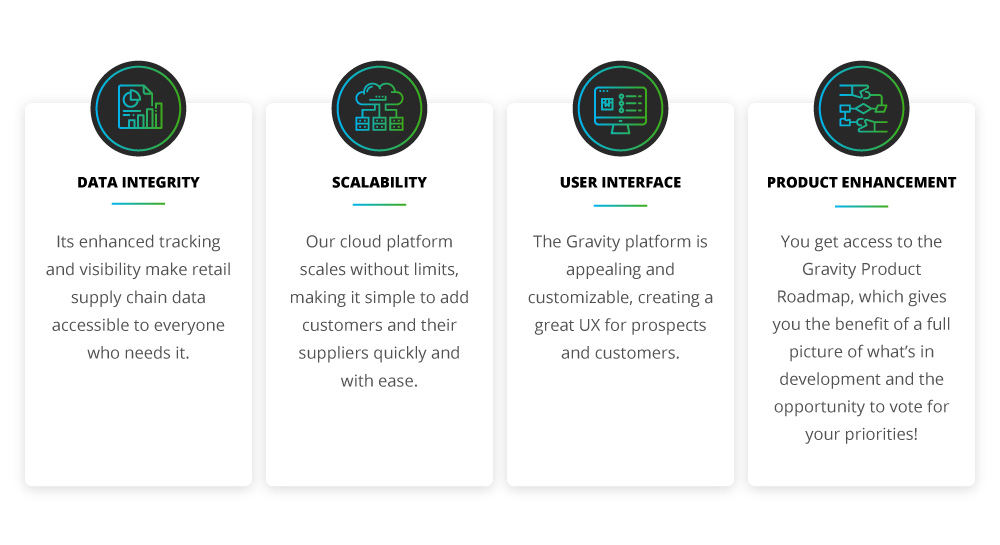 BE EMPOWERED! 
It's time to break free from wasted resources. Embracing the benefits of the real time view and complete visibility that gets provided by connecting, automating, simplifying, and streamlining all your purchase order management processes can help you to:
grow your bottom line

enjoy significant savings

provide exceptional customer service levels

gain immense value from every dollar you spend
Why not contact us and have a chat with one of our friendly advisors to see how together, we can help you achieve this, and so much more?