TPMTech: Proud to be Platinum Sponsors

On 24 and 25 February, our team participated in #TPMTech at the Rennaissance Hotel in Long Beach, CA. It was our first time participating in an in-person event as a team since the start of the pandemic, and there was no better place than TPM. 
As Platinum Partners, we ran our exhibit throughout the conference and got the chance to meet many of you in our network! From peers in the LogTech space to shippers, retailers, 3PLs, and freight forwarders, we have enjoyed meeting new and familiar faces to catch up in person.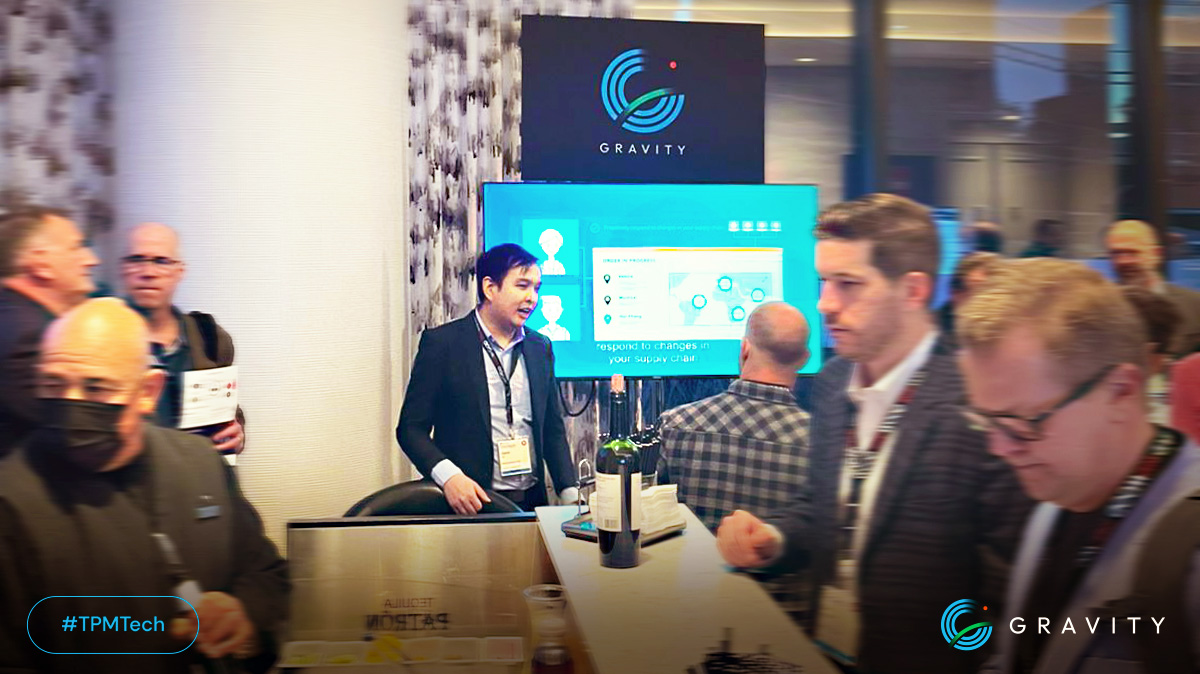 Long Beach: Effectively managing your supply chain in a time of disruption
We also visited the Long Beach port complex. Interestingly, the adjacent ports of Los Angeles and Long Beach make up the ninth-biggest container port complex in the world.
Despite their size, these two West Coast hubs have been a regular media feature in recent times, due to the overwhelming port traffic. With container volumes outstripping port capacity, Long Beach has been wrestling with port congestion and cargo delays for months on end.
Long Beach – just like other ports across the globe – are susceptible to disruption. Disruptive events are inevitable, whether it is set off by a global health crisis, geopolitical conflict, or extreme weather, and in recent times more common. It is now a necessity for businesses to implement robust risk management frameworks within their supply chain networks.
What does risk management mean for supply chains?
At the crux of a strong risk management strategy is an outward-facing, order-focused, connected supply chain. This requires key stakeholders to be in the know of live updates across the critical path on a single integrated platform at the order/SKU level. With access to actionable, data-driven insights, key stakeholders can make timely and accurate decisions to mitigate risk effectively.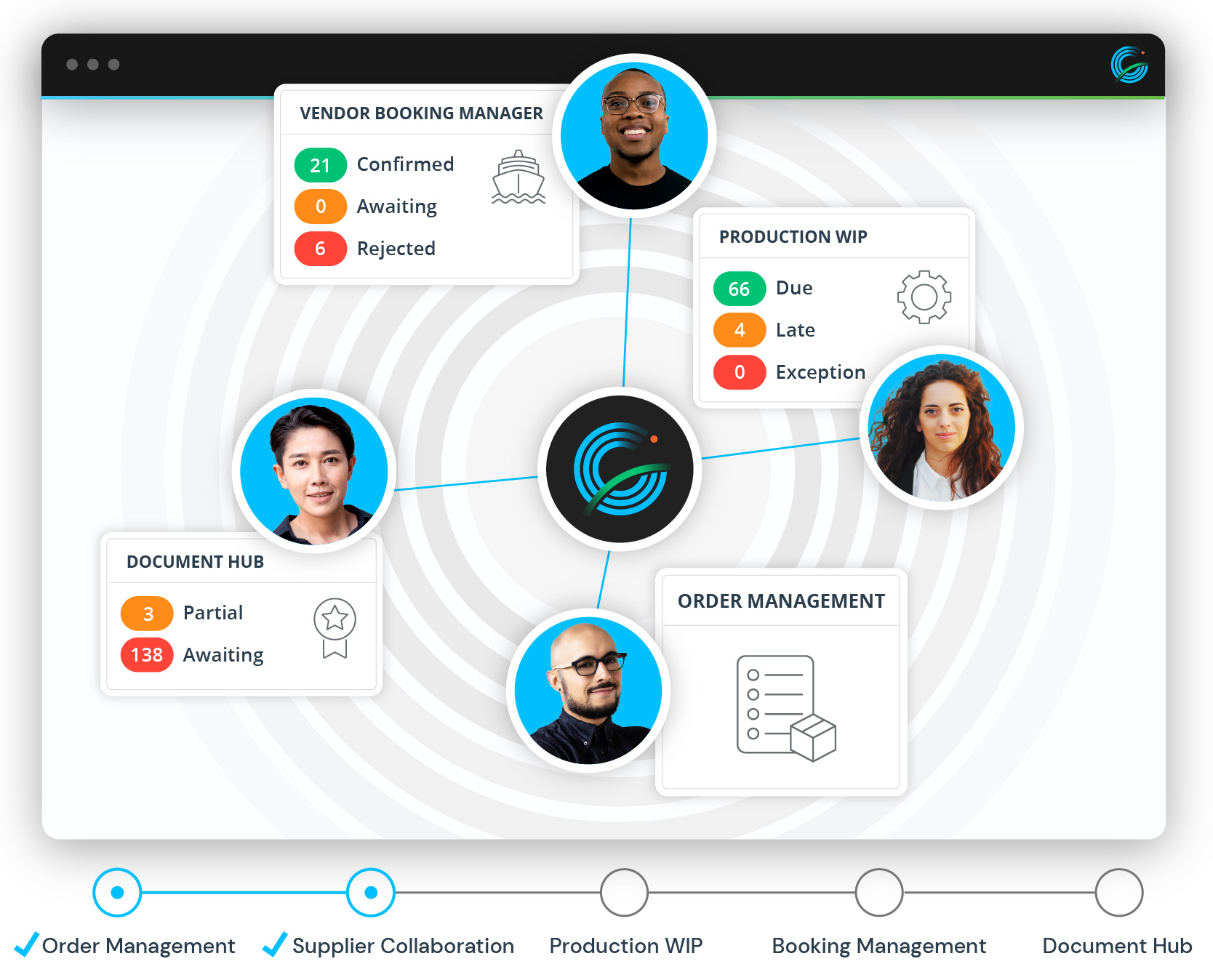 Image: Stakeholder Connectivity on Gravity's Order
Our time at Long Beach and TPM reinforced our understanding of this: sharing the exact same data and insights across all stakeholders and vendors on a single visibility and execution platform is the only way businesses can be in control of their global supply chains.
Simply communicating and addressing change as it happens is not enough – risk is always present in our constantly evolving supply chains.
TPM22: Relationships Matter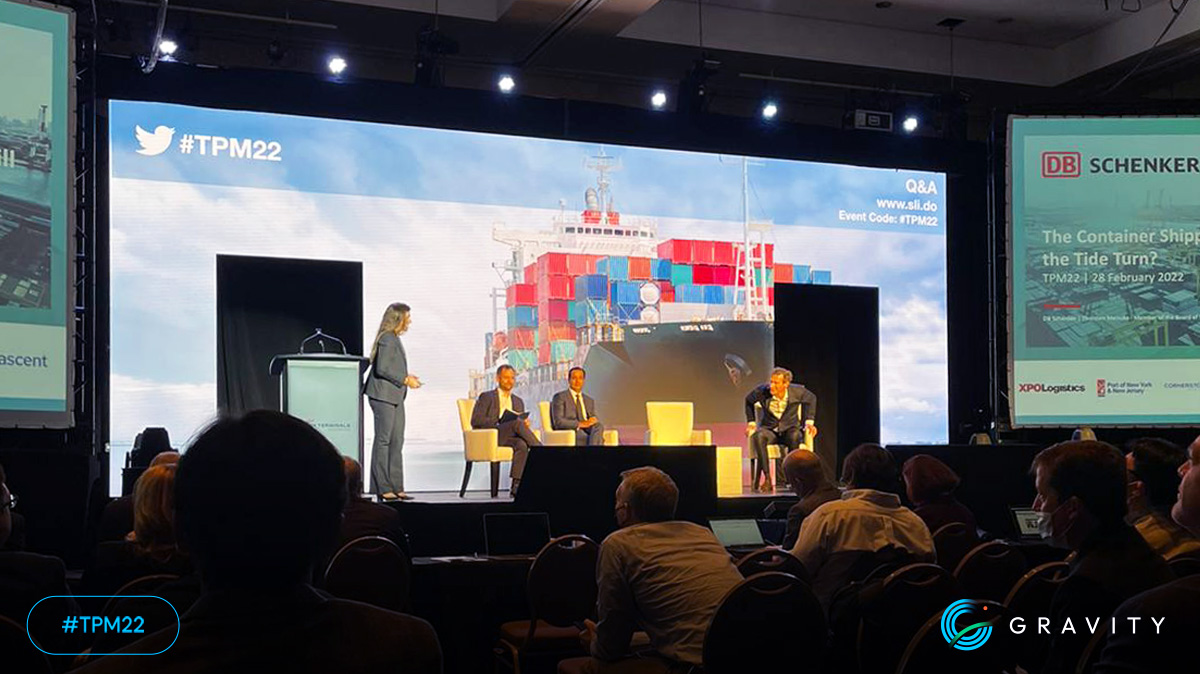 TPM22 featured a speaking panel with some of the industry's most well-known names, as well as the world's biggest retailers and logistics service providers.
It centered on the theme of "Relationships Matter" – building on the idea that every stakeholder in the supply chain has been impacted in some way by the pandemic.
The concepts of interdependence, building trust and doing business together further highlight the benefits of industry collaboration.
Concluding Thoughts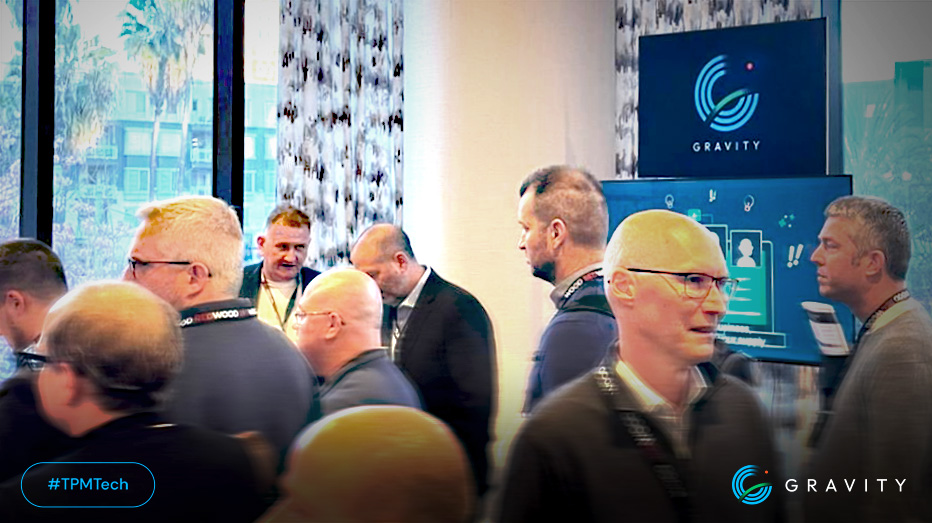 There are many innovative supply chain technologies available, but it is always important to remember that supply chain transformation can only be successful if the newly-implemented technologies work in tandem with people and business processes to drive impact.
There is a lot to gain by focusing on a human-centric approach to digital supply chain transformation. For example, working towards mutual goals and sharing responsibilities in situations that call for crisis management.
Additionally, being at the heart of one of the busiest port complexes in the world opens our perspectives to the increasingly disruptive landscape in which we operate. It reinforces the value of having real-time access to the happenings across your supply chain and being equipped with relevant data and insights for proactive decision-making. While disruption may be inevitable in our industry, staying proactive and knowing with certainty exactly what is happening at every stage of the process translates to being in control of your supply chain.
Our time at TPM was a fulfilling one – with new industry insight and on-the-ground perspectives, we continue growing in our knowledge and capabilities to adapt to the industry's fast-evolving needs.
If you missed us at Long Beach and would like to get in touch, we would be happy to connect.
{% icon icon_set="fontawesome-5.14.0″ name="Envelope" style="SOLID" height="18″ purpose="decorative" title="Envelope icon" %}  Connect with our team
{% icon icon_set="fontawesome-5.14.0″ name="LinkedIn" style="REGULAR" height="20″ purpose="decorative" title="LinkedIn icon" %}   Find us on LinkedIn
{% icon icon_set="fontawesome-5.14.0″ name="Alternate Long Arrow Right" style="SOLID" height="14″ purpose="decorative" title="Alternate Long Arrow Right icon" %}    Book a demo