The ongoing disruptions due initially to the COVID-19 coronavirus pandemic are firmly at the forefront of everyone's mind. It's hardly surprising then that the 'Evergiven Incident' has not only exasperated an already critical situation but should also serve as a timely reminder of the ongoing battles global supply chains are facing.
Guy Platten, secretary-general of the International Chamber Of Shipping – ICS, reported:
"This kind of incident is rare, and it is a relief to see that no crew were injured and there has been no pollution."
However, while his initial statement is something we must all be incredibly grateful about, his following comments are, without doubt, some of the most relevant we've heard during the current turbulent times:
"The world relies on the shipping sector to keep all of us supplied, and the incident in the Suez Canal has shone a spotlight on the delicate nature of these global supply chains. The literal 'pinch point' of Suez is a prime example of how an unexpected incident can disrupt the finely balanced system that we all rely on. Not only will the goods aboard the Ever Given be severely delayed on their journey, but the hundreds of other ships are also affected. The damage done to the global supply chain will be significant."
So what does this maritime incident mean for shippers, and what part can technology play in the role of future-proofing global supply chains?
The Suez canal stretches some 193km, connecting the Red Sea with the Mediterranean making it the shortest route between Asia and Europe, and sees vessels navigating between ports of origin and destination in three weeks. So, when the 400m long, 20,000-tonne vessel, capable of carrying 20,000 containers, became firmly lodged, halting shipping traffic and preventing 369 vessels from transiting the canal, there was only one word on the tip of every global supply chain manager's tongue – DISRUPTION!
PANIC STATIONS
The frenzy of panic that ensued saw over two dozen vessels opting to take an alternative route. These new routes can add around 3,500 nautical miles and between five and 12 extra days to their journey, along with security issues for vessels passing through the Port of Aden or The Gulf of Guinea, both well-known for their risk of piracy.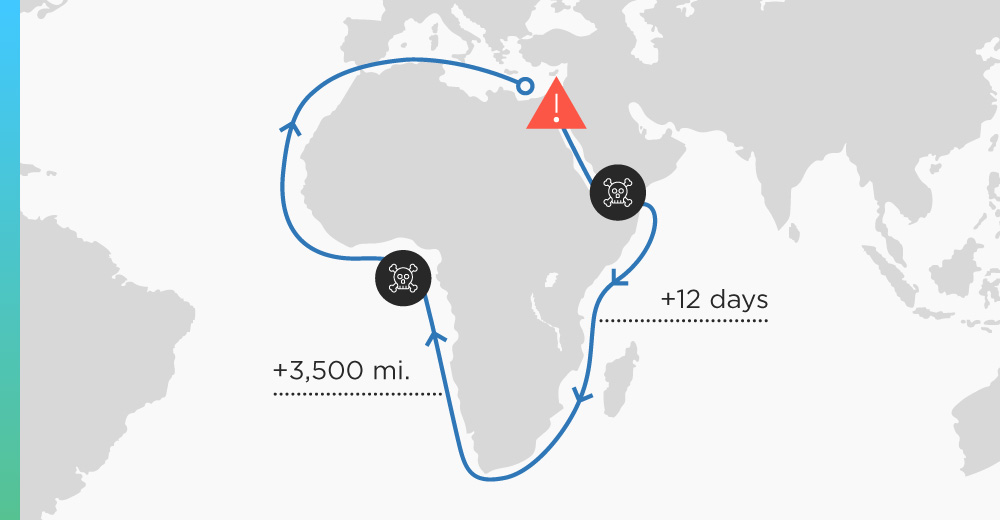 The majority of businesses wrapped up in this logistical nightmare struggled to respond to things as they happened and could not make informed decisions with certainty due to the lack of real time visibility provided by digitization.
Ocean logistics companies often have to deal with fast-moving consumer demand, requiring them to respond quickly in the event of unexpected scenarios occurring (remember the toilet roll shortage of 2020?) Therefore, shipping companies need to adjust their capabilities to enable near to real time data that safeguard them from damage caused by disruption and subsequent delays.
Shipping containers must be a fluid process, with cargo flowing smoothly throughout the end to end supply chain to meet changing customer demands and minimize expenditure. However, this can only occur when event-driven technologies get deployed to enable users to see the complete picture to drive real time, predictive decision-making with absolute certainty.
What is event-driven technology?
A MarineLink report describes event-driven architecture (EDA) as a "software design pattern in which decoupled applications can asynchronously publish and subscribe to events via an event broker (modern messaging-oriented-middleware)." With events described as occurrences.
Regardless of whether a container is collecting a load or a ship is scheduled to arrive at port, events (often delivered by IoT devices) get captured. Event-driven technology such as that provided by the Gravity platform and its shipment tracking apps allow teams from across all departments regardless of geographical location to share, visualize, and ultimately respond to those events as they happen in real time.
What are the benefits?
The benefits of deploying event-driven technology are numerous. However, agility, scalability, and resilience are top of the tree and are essential in today's uncertain climate, ensuring companies can optimize schedules and reduce expenditure as their goods flow effortlessly throughout the entire supply chain.
MarineLink uses OOCL, as an example as to how ocean logistics work:
"Through AI and the internet of things (IoT), the shipping company OOCL (Orient Overseas Container Line) uses predictive analytics to optimize and forecast vessel schedules and berth activities. AI and event-driven technology adoption has been so successful for OOCL that CEO Steve Siu said the company expects to save $10 million in operating costs annually."
Gravity's shipment tracking technology helps mitigate risks. Data that comes directly from ports, carriers, and 3rd party data partners provides users with: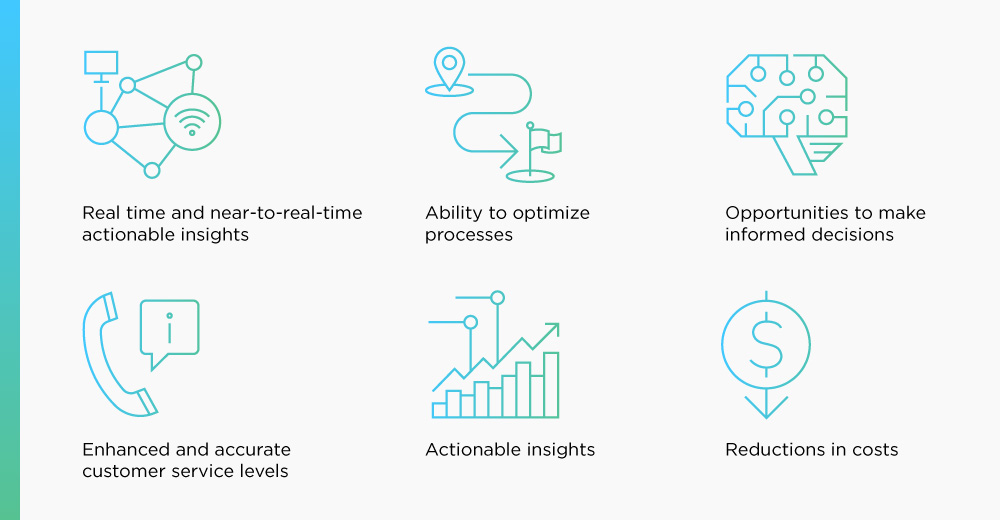 Gravity's apps don't require organizations to upgrade their IT systems – they easily integrate into existing systems! So why not contact us to see how, when the next storm hits, you can ensure you can ride it out as 'the perfect storm' by mitigating the risks?