Gravity Supply Chain Solutions Recognized In Gartner's 'Supply Chain Operational Visibility Vendor Guide'
Sept. 29, 2020 – Gravity Supply Chain Solutions gets listed in the 'Sample List of Vendors' of Gartner, Inc.'s Supply Chain Operational Visibility Vendor Guide. (Gartner Subscription Required)
The SCM application markets are extremely diverse — from large-scale suite providers offering portfolios of solutions, to niche providers specializing in particular areas such as last-mile visibility, to innovative solution providers with new value-added capabilities in the area of prediction and automation.
This diverse landscape makes us at Gravity Supply Chain Solutions incredibly proud of our achievements within the industry. We believe we are recognized in the 'Supply Chain Operational Visibility Vendor Guide' because we provide data-driven insights that give users an end-to-end, cross-functional view of processes, enabling a fully orchestrated value chain, competitive advantage, and the opportunity to scale is an honor.
Gravity's Platform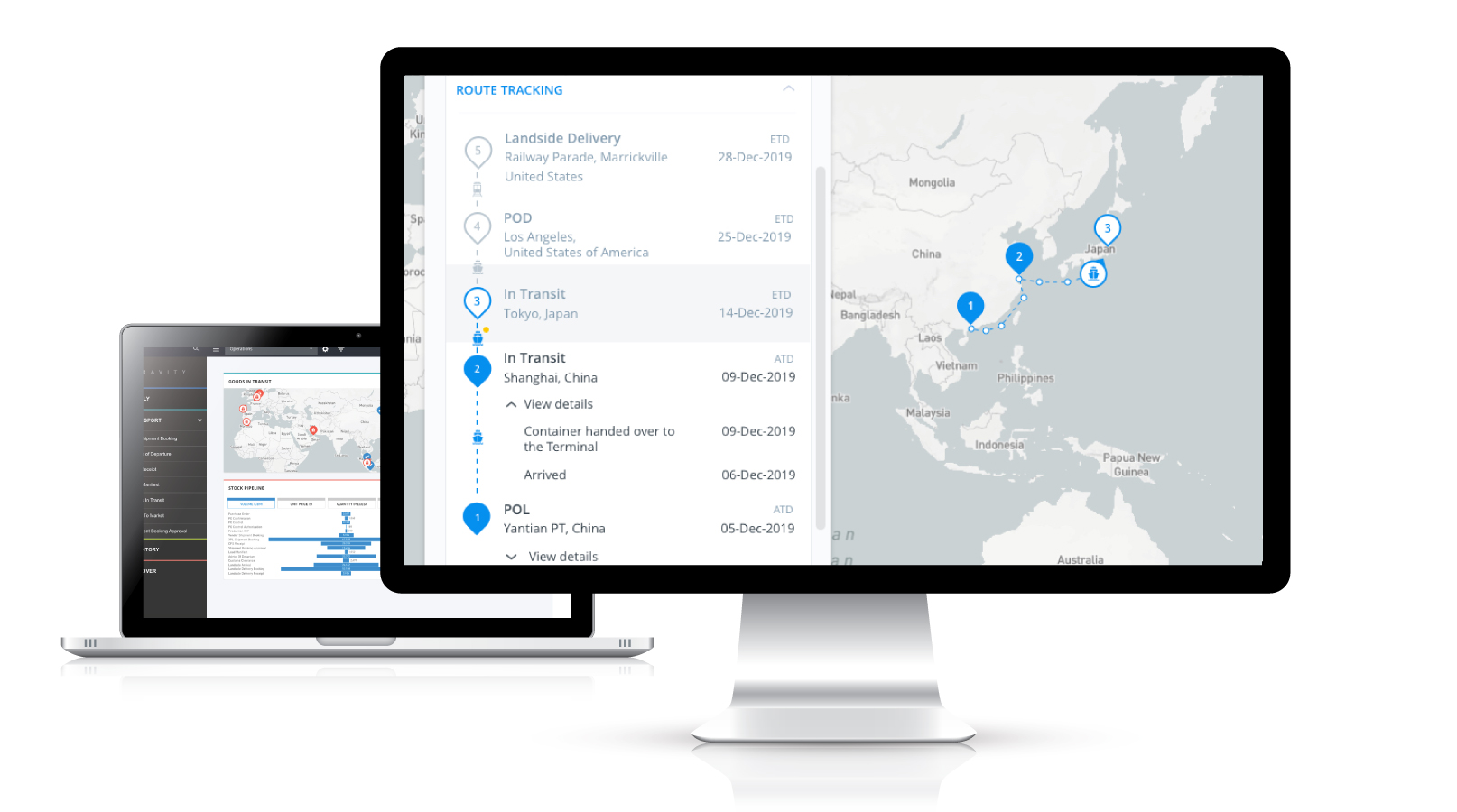 Our technology helps users utilize the powers of a digitized, connected, and comprehensive supply chain management system, coupled with a vibrant ecosystem of data providers that enhance relationships between all stakeholders and is essential for today's consumer-centric world. 
Source: Gartner, Supply Chain Operational Visibility Vendor Guide, Christian Titze, Bart De Muynck, Nov. 7, 2019
About Us
Gravity's team understands that digitization and becoming data-driven are fundamental components of today's complex global supply chain. Only those businesses that utilize platform enabled ecosystems such as ours will be able to orchestrate and align the combination of elements required to integrate processes and create the complete visibility, traceability, and accountability needed to mitigate risk and enable scale. By leveraging our technology, you can create a strong value chain and facilitate significant cost-savings through the ability to analyze vast quantities of near real time data that enables agility, reduces risk, and subsequently protects the bottom line.